Could not have started better for Swedish basketball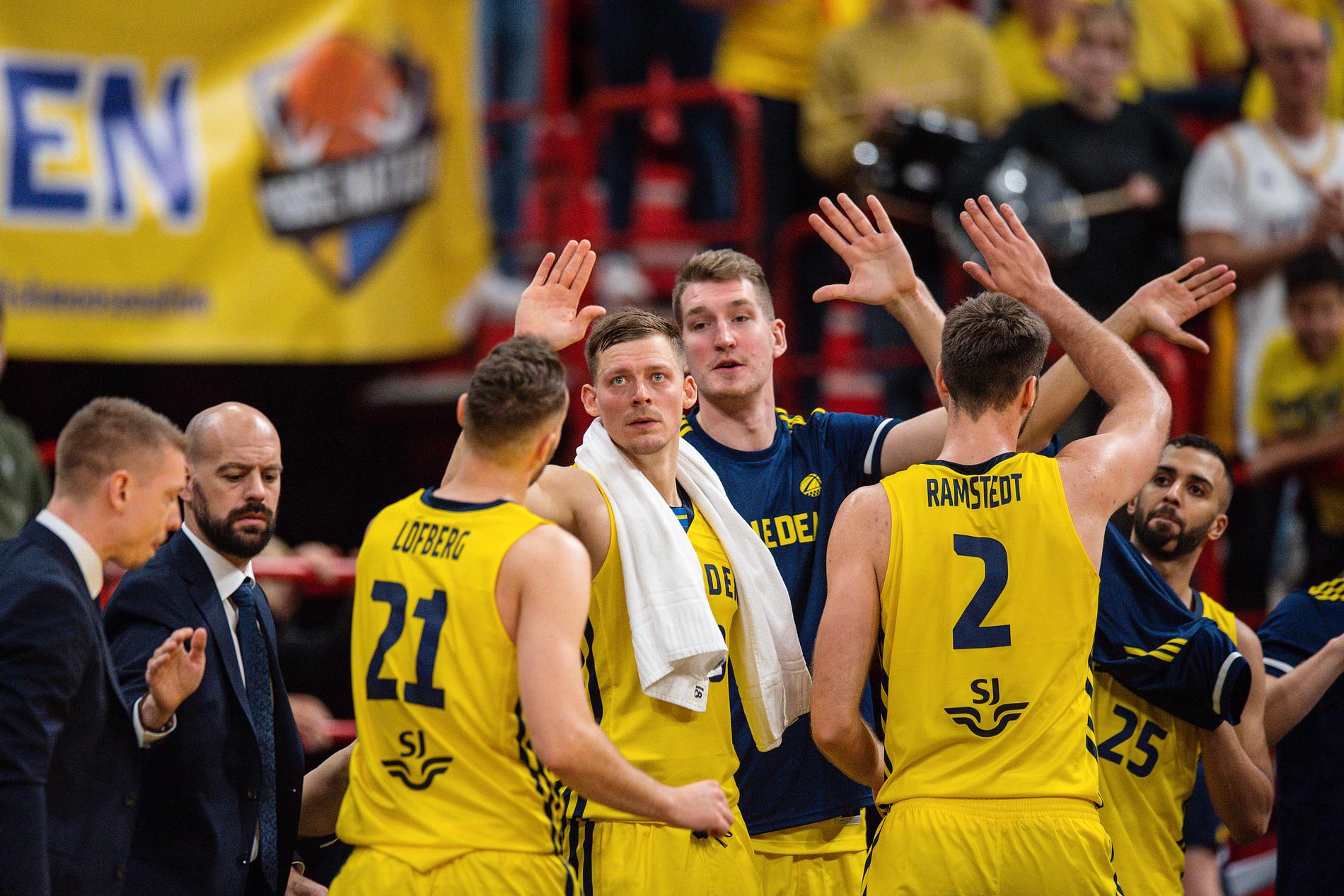 There is something magical about basketball nights in the Globe and no one thrives better than Ludvig Håkanson.
No one still dreams of the World Cup.
But if this was a restart for Swedish basketball, it could not have started better.
It's just as good to be honest right away. I did not see this coming.
It has been a year and nine months since Ludde Håkanson lowered Turkey in the European Championship qualifiers in front of 11,390 people in a boiling Globe.
At that time, no one knew that the first sports competition on Swedish soil would be canceled just two weeks later and that an entire world would be put on pause due to the coronavirus.
Intense and tough
If anyone had forgotten that the pandemic was still going on, the Swedish national basketball team received a difficult reminder when Denzel Andersson tested positive just days before the World Cup qualifier against Finland.
Perhaps it is also the recent days' reports of increased spread of infection that meant that the audience record did not smoke in Avicii Arena tonight, but it did not matter much.
It was possible to feel how much the 10,218 people on site longed to see live sports again – and it seemed that the players missed the audience just as much.
It was intense, tough and sometimes also stressful and sloppy.
But it was Sweden that started best and Viktor Gaddefors which showed that it is possible to question why the former national team captain Hugo Lopez put him in the freezer. When Finland put point guards on Ludde Håkanson, it was Gaddefors who led the team's somewhat hacking offensive.
It's his arena
Sweden had a 12-point lead at halftime thanks to the defense and the horrible Finnish shooting (0/16 from the three-point line).
That it would be an even match was perhaps not entirely unexpected. But that it was Finland that would be forced to try to catch up with a 15-point deficit in the last period, I did not think.
Finland has had the same national team captain for 20 years. Sweden has had its new coaching quartet for just over a week. There was maximum continuity on one side towards something new and untried on the other.
But there is something magical about national team basketball in front of a large audience in the Globe (Avicii Arena, I know) and the one who thrives best is Ludvig Håkanson.
These are his arena and once again he stepped forward when needed most.
Sweden, and the new league captains, could not have gotten off to a better start.
A hit
The investment with an all-Swedish coaching staff seems, despite the short time together, to be a success. Several players testify that they can take more space and greater security and trust.
– It is an exceptional group. They buy in, they listen, they help each other and push each other when needed. They are very special. They are competition-oriented, but can also have a softer side that makes everyone feel safe. It's not something I just say, says national team captain Mikko Riipinen.
No one is starting to dream of a World Cup after a first qualifying victory against Finland.
But if this was a restart for Swedish basketball, it could not have started much better.
We want to give thanks to the author of this write-up for this remarkable content

WAHLBERG: A magical basketball night in the Globe – could not have started better