"It has been a dream – for a long time"
MALMÖ. Champagne drops from the ceiling. Olivia Schough barely notices.
She is covered in gold and dances loose in the dressing room at Malmö IP.
– It has been a dream. Long. To win Swedish Championship gold absolutely, but above all this, laughs Schough.
October has become November. Darkness has descended over a Malmö IP draped in gold confetti. Olivia Schough takes pictures with the fans before she gets a few minutes with the family. Dad Bertil sends with one last invitation to party just in time.
Olivia Schough has been waiting for this day for twelve years. This moment. Together with FC Rosengård the 30-year-old has won his first Swedish Championship gold.
While the teammates change in one locker room, the 30-year-old stands in another and smears himself in gold. It does not take long before she gets company.
Caroline Seger, Emma Berglund and Fiona Brown appear at the door.
– This is like a workout. Can you help me ?, Schough wonders.
– No no no, says Seger before turning to photographer Pontus Orre:
– Is it the same color that does not go away in the shower?
"Never done it in my whole life"
When Rosengård won gold two years ago, it was Captain Seger who was painted gold. Then Nathalie Björn had to help and scrub with a dish brush so that it would go away properly. It's the same color.
It does not concern Schough. With the help of Fiona Brown, the shooting queen is covered in gold. From head to toe. She is told to close her eyes so that it can be filled around the eyes.
– In the ear too ?, she wonders when she feels how Brown on instruction from photographer Orre is there and messes with the color.
Meanwhile, Caroline Seger has started a live broadcast. Emma Berglund has grabbed Sportbladet's microphone and started interviewing:
How good are you at spraying champagne?
– I've never done that in my whole life, says Schough.
Sports director Therese Sjögran also comes here. You're proud of her or not?
– You only win once a year, Sjögran answers.
Do you think this will be a disaster?
– It feels like it has already gone viral, states the sports director and probably refers to a live broadcast that is going on on social media.
Champagne is flowing
At this point, the music is pounding in the locker room. It's danced. Schough ties his shoes when Seger discovers something. On the floor are two bottles of champagne ready to be popped.
– Why does she get two? I only got one?
Half an hour has passed. Schough is ready to enter the blue fund and pop the first bottle. To the tunes of Carola and Zara Larsson. Eagerly cheered on by his cheerleaders. It succeeds.
The champagne squirts, the camera slams and its flashes illuminate the room.
Emma Berglund steps in to help with the second bottle. It explodes before anyone is ready. Once again, the champagne is flowing.
– It was a surprise, says a surprised Schough and states with a laugh that she got a cold drink.
The room is filled with joy and gold. The photography takes a while longer. The right shoe, the one that has meant an incredible deal to FC Rosengård this season, has also been covered in gold. Schough holds it up and kisses it before throwing it over her shoulder.
At this point, only Schough and Berglund remain. The friends who have played together in the national team for many years but are now also club mates. Both joined FC Rosengård before this season and now they are the winners.
So what was it like to be painted gold?
– It was really fun. I had my teammates behind me who supported me. It was super cool. A bit messy and sticky only, but you have to take it when you have won the Swedish Championship gold, says Schough and adds:
– Now we'll celebrate. All night long. We have been waiting for this for two weeks.
Was it like you thought to win Swedish Championship gold?
– Yes really and it will probably only get better. At least according to Emma here who has won six times, she says and gestures towards Berglund.
How do you think Olivia behaved here then?
– Impeccable. It is a brave attempt and in the end I think she succeeded, says Berglund.
Then they do not have time to hang on anymore. When it comes to cleaning, Berglund steps in.
– As your best friend, I feel that the work is done. Now we have to take care of the party.
– We'll be wedged tonight. We have played in the team for a year but now we will wedge in, says Schough.
Are you in charge of the entertainment at the party or?
– You know that. We solve that, says Schough.
– Point.

Sportbladet – Allsvenskan
Subscribe to our newsletter about the Allsvenskan – chronicles, reports, interviews, reviews and rankings.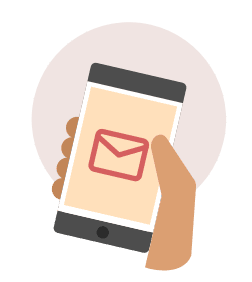 We would love to say thanks to the author of this write-up for this awesome content

Olivia Schough is painted gold here