To stay up to date with African news, subscribe to the "World Africa" newsletter from this link. Every Saturday at 6 a.m., find a week of current events and debates treated by the editorial staff of World Africa.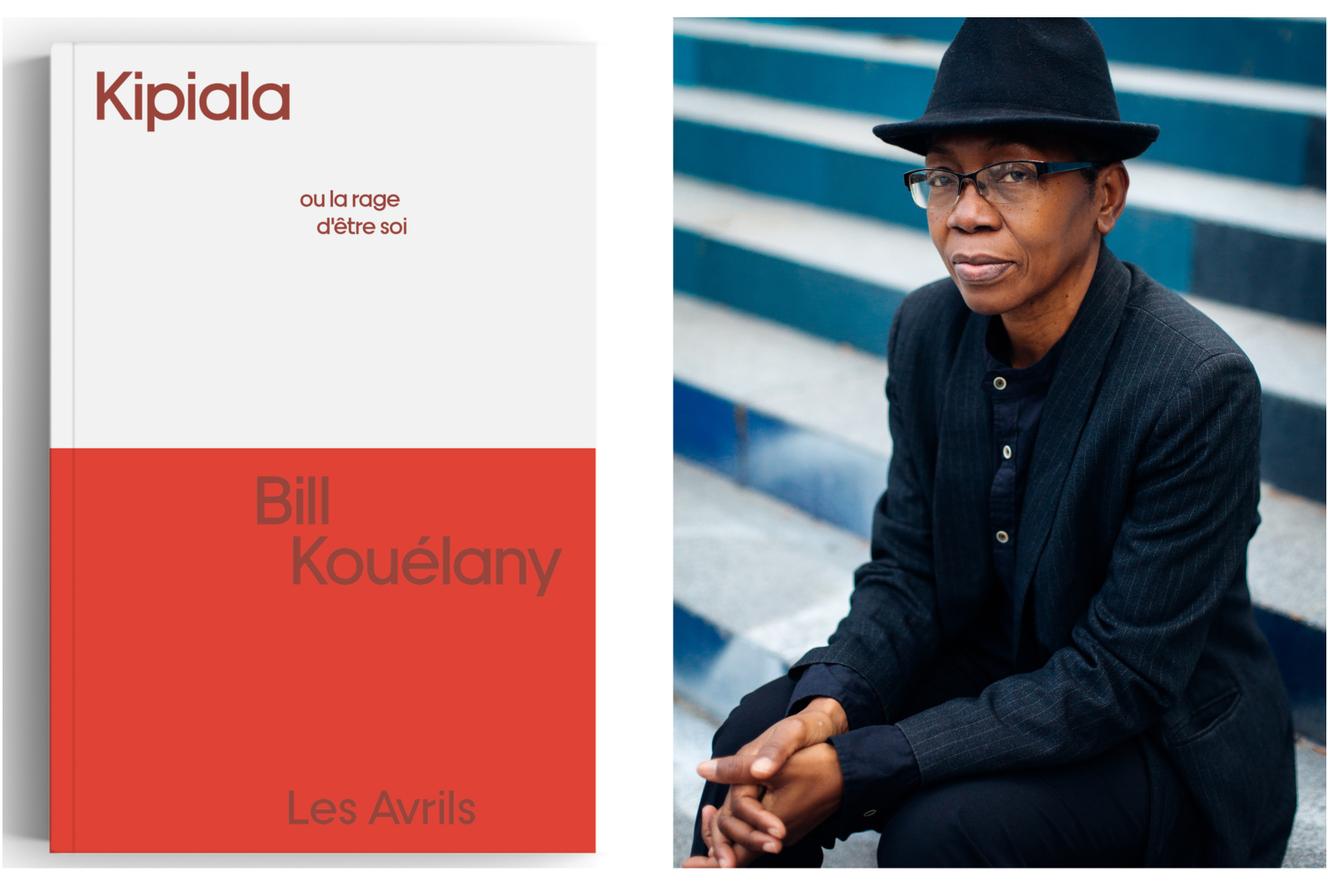 This is the story of a Congolese child, born December 31, 1965 and officially named Eulalie-Brigitte Kouélany. Very quickly, the nickname of Bill, given by his father to express the indomitable character of his daughter, erased this civil status: "Bill, like Billy The Kid, a thug, a bandit, a boss – always climbing trees, not saying hello to visitors, eating with my fingers, insulting body and soul, punching punches , to crack my dresses, to steal food and money. "
Her mother goes further and milks her kipiala, a nickname close to the invective for "A person without barriers, unpredictable, free in his speech and in his actions. Capable of anything. A scary person ". The tone is set. As a narrator and author of the story of his life, Bill Kouélany will make this double masculine and pejorative denomination a force. Until writing this punchy text: Kipiala or the rage to be oneself.
Read also
Literary start in 2021: the selection of "World Africa"
This world-renowned artist, who was the first creator of sub-Saharan Africa exhibited at the Documenta in Kassel, tells in this autobiographical book her journey, that of a woman constantly spurred on by a fierce need for independence. He began in France where Bill was sent from 13 to 15 years old by his parents, with the hope that she would come back sober, broken in good manners and crowned with diplomas. It will not be. Far from her native Congo-Brazzaville, tossed from one home to another among uncles with questionable activities, sometimes forced into the D system to feed and equip herself, the young girl withers.
" Wild animal "
"In France, it was like the momentum of an arrow suddenly stopped in its course. The heavy silence of words, emotions, desires, closed fists. " Fortunately, literature opens a saving breach in its universe. "I fell into reading like other kids my age fell into drugs and prostitution. With passion. " From there will also be born the desire to write.
Back in his country in 1980, Bill is 15 years old and has a freer spirit than ever. As a keen observer of her family, she deciphers the dysfunctional couple formed by her parents, paints the portrait of her grandparents, uncles, aunts, cousins ​​as well as her siblings of ten children. Among the Kouélany, love and affection make less noise than arguments, beatings, neighborhood dramas.
Read also
Fann Attiki, subversive and quiet Congolese author
In the midst of this great commotion, Bill remains the" wild animal " which bothers and never finds its place. No matter how much she does, she only succeeds "To go beyond, to get out of the conventional framework. Get out of the family photo ". She thus narrates without taboo the vicissitudes of her love and sexual life and this devil with the body which seizes her in front of certain beings, men as women: "I wasn't trying to be normal. I wasn't looking for men. I wasn't even looking for a man. I was looking for myself. "
She also tells about her motherhood, her friendships, her many moves, the difficulty of living in Brazzaville, this dilapidated capital. And how creation will become her backbone, the center of her life as a visual artist and teacher. The last third of the book looks back at the various wars that, in the 1990s, mourned the Congo and how Bill and his family experienced them in their flesh, forced, in panic, flight and death. roaming.
Read also
Laura Nsafou: "How to keep hope when it suddenly disappears? "
The often raw tone of the book draws the course of an impressive woman, and behind this silhouette can be seen the outlines of a rich but complicated country, in which artists like her must prove their legitimacy on a daily basis. "One day, in the maze of writing where I was battling, the "is" appeared without warning, writes Bill Kouélany. It was like the pocket of water that pierces after hours of walking. " His story, however, escapes navel-gazing, captivating the reader by its sincerity as much as by the proud despair that emanates from it.
In the Congo of the late 1990s, engulfed in civil war, Bill – starving and wandering from shelter to shelter – still keeps with her the pages of her manuscript, begun a decade earlier. And it is undoubtedly this irrepressible desire for expression that touches in this text written from " real reinvented ". A book retracing the life path of an intense being, in whom "Life goes out[ait] everywhere ".
Kipiala or the rage to be oneself, by Bill Kouélany (ed. Les Avrils, Paris).
We want to say thanks to the writer of this write-up for this outstanding material

"Kipiala or the rage to be oneself": the insolent will of a great Congolese artist