Falcon 9 rocket launch with Transporter-2 mission – June 30, 2021

Tuesday, June 29, 2021 5:33 PM

(edit)

Falcon 9 rocket launch with GPS III SV05 mission (Source: SpaceX)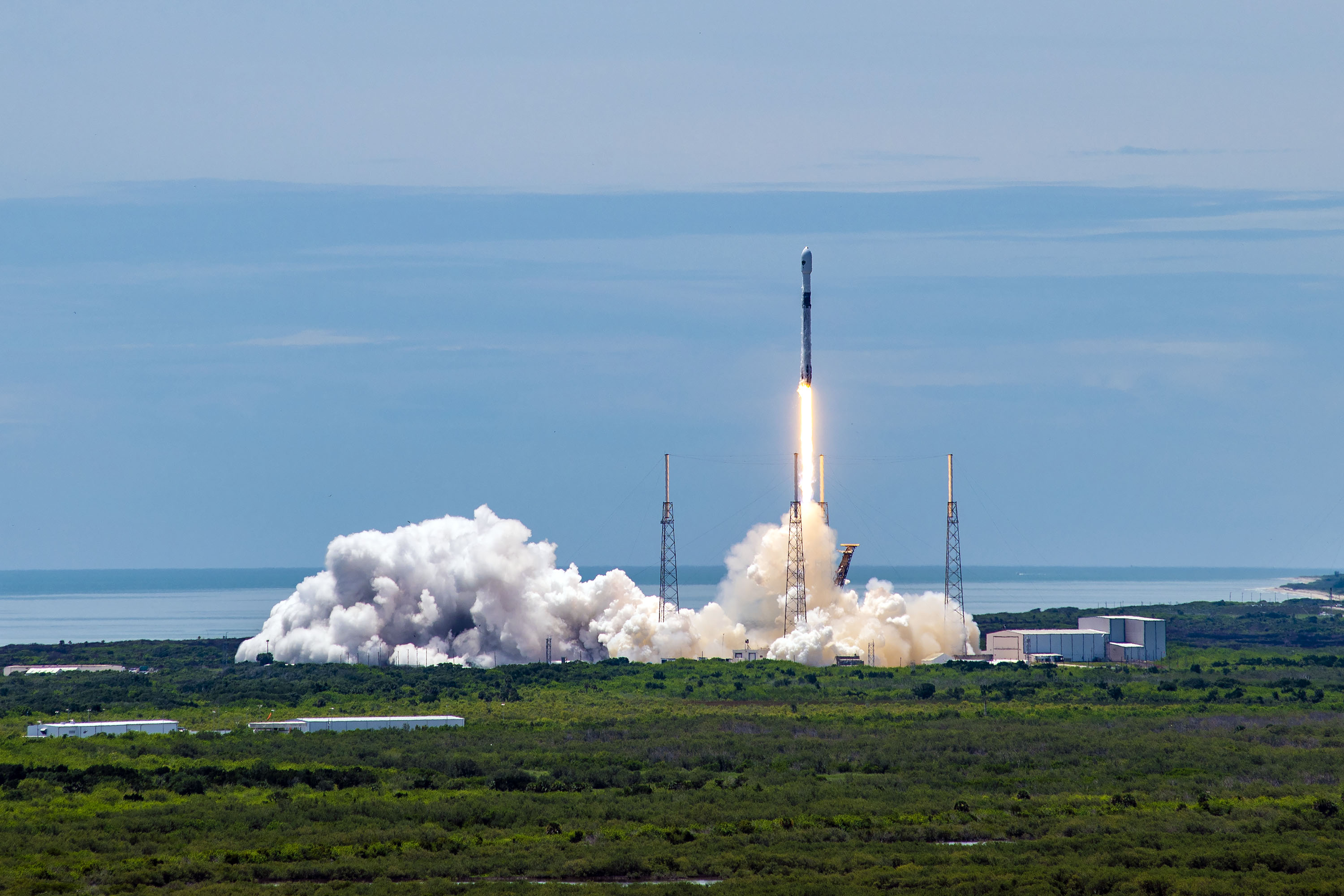 Falcon 9 rocket launch with GPS III SV05 mission (Source: SpaceX)

Update 2021-06-30 20:28
The start is currently scheduled for 21:31 Polish time due to the weather.

Update 2021-06-29 21:08
The take-off was postponed to June 30 at 20:56 due to violation of the restricted zone by the aircraft.
The Falcon 9 rocket from the SLC-40 platform on Cape Canaveral, Florida, with the Transporter-2 mission, is scheduled to launch on June 30 at 20:56 Polish time (18:56 UTC). 88 satellites will be launched into polar orbit. The startup window will take 58 minutes. Charge separation will begin just over 57 minutes after take-off.
The start will be available live on our website.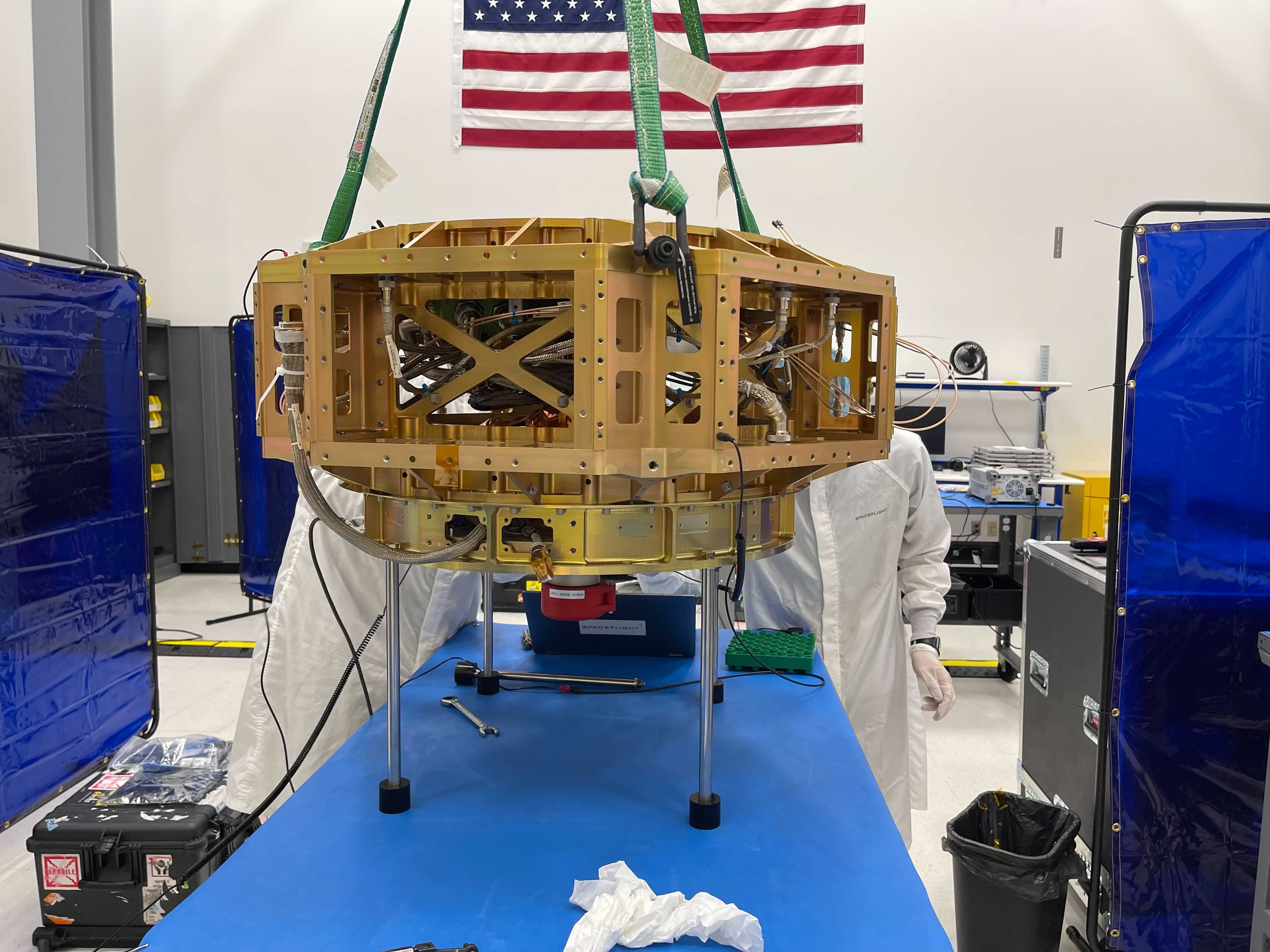 Transporter-2 is the second dedicated mission of SpaceX's small satellite launch program, SmallSat Rideshare. The Falcon 9 rocket will carry payloads contracted by intermediaries – Spaceflight, Exolaunch and D-Orbit – as well as directly by SpaceX.
Spaceflight is to carry out during this mission, which the company calls SXRS-5, two transfer vehicles that can host an additional payload, as well as transport and launch other satellites. It will be the second Sherpa-FX vehicle, as well as the first Sherpa-LTE vehicle, equipped with an electric drive, thanks to which it can significantly change the orbital parameters after separation from the rocket. 35 satellites for customers will be launched.
Exolaunch called its mission Fingerspitzengefühl (loosely translated "intuitive instinct"). 29 satellites are to be launched into orbit for various customers, with a total mass close to one tonne. D-Orbit will put the ION SCV Dauntless David transfer vehicle into orbit as part of its Wild Ride mission, delivering six satellites into orbit.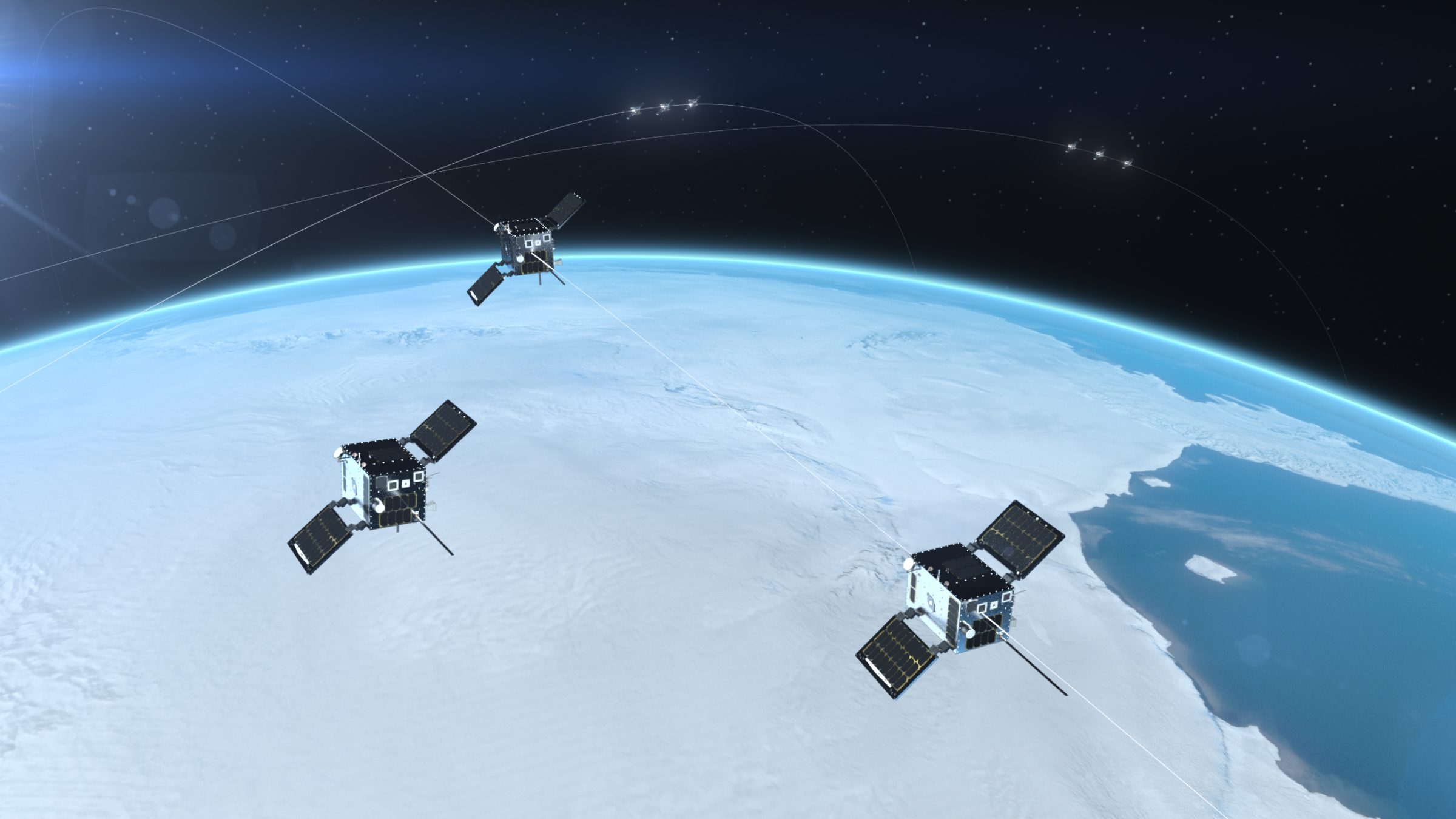 The payloads brought into orbit during this mission include, but are not limited to:
HawkEye Cluster 3, another three satellites that are to join the constellation built by HawkEye 360. Its purpose is to monitor air, ground and sea transport using radio frequencies. Data can also be helpful in crisis situations.
YAM-2, YAM-3, satellites built by Loft Orbital, the purpose of which is to host loads for customers. Satellites provide power, communication, as well as mechanical and thermal interfaces for the loads.
Tanker-001 Tenzing, Orbit Fab's first in-orbit fuel storage facility, demonstrating a technology that will allow in-orbit refueling in the future.
TUBIN, an infrared satellite that was built at the Technical University of Berlin. The cargo that examines the surface temperature of seas and land will be tested.
ICEYE X11, X12, X13, X14, next satellites of the Finnish company ICEYE, co-founded and executive director (CEO) of which is a Pole, Rafał Modrzewski. They are equipped with a synthesized aperture (SAR) radar operating in the X-band, which is to enable imaging of the Earth's surface regardless of weather conditions.
ÑuSat 19-22, four satellites that will join the Aleph-1 constellation built by the Argentinian company Satellogic. They are to take pictures and recordings of the Earth's surface with a resolution of one meter in visible and infrared light.
GNOMES 2, the second satellite of the planned PlanetIQ constellation, which is to provide data supporting weather forecasting, climate research and space weather monitoring via radio occultation.
Umbra-SAR 2001, the first satellite in Umbra Lab's planned SAR radar satellite constellation, which is expected to take 25-centimeter images of the Earth. The satellite is to test the technologies and verify the operation of all subsystems.
Capella 5, another SAR satellite belonging to the American company Capella Space. It is to take pictures of the Earth's surface at a resolution of less than 50 centimeters. Ultimately, the company wants to put 30 satellites in orbit.
Falcon 9 will also carry five payloads for SDA, the US Department of Defense agency responsible for coordinating space operations. A pair of satellites, called Mandrake 2, will be launched to demonstrate laser communication with each other in orbit. Initially, they were to be taken out as part of the Transporter-1 mission in January 2021, but they were damaged during the preparations for take-off. The next payload is a pair of cubesats, which are to demonstrate the possibility of optical communication between satellites, as well as with a military drone. The fifth payload will be aboard the Loft Orbital YAM-3 satellite. It will be equipment developed by the Scientific Systems Company to demonstrate the processing and analysis of data from multiple sources directly in orbit.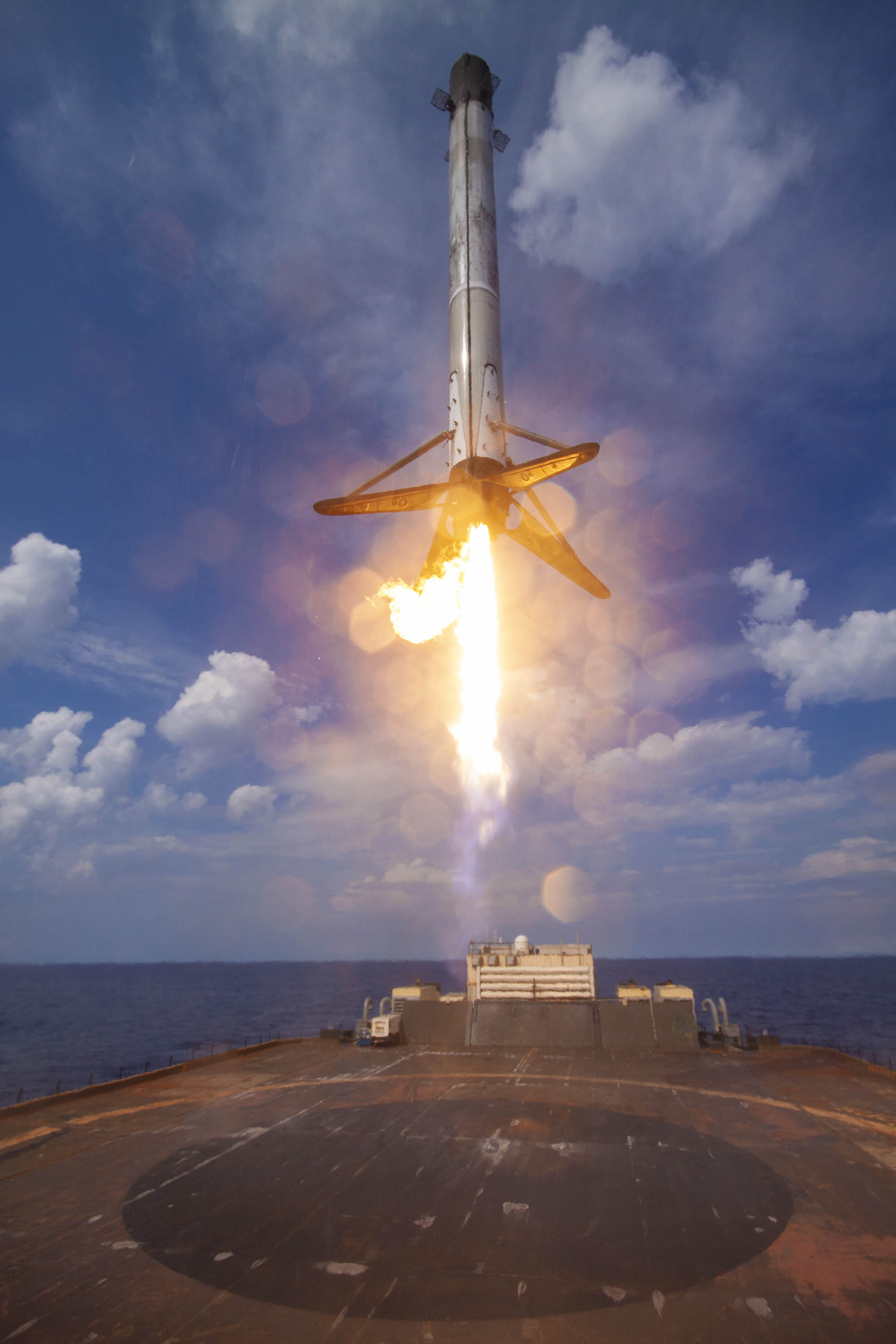 At the top of the rocket, there will also be three satellites built by SpaceX in the Starlink constellation, which is intended to provide Internet access around the world. In polar orbit, they will join the ten satellites that were launched during the Transporter-1 mission.
During this flight, the first stage of the Falcon 9 rocket, which has previously participated in seven missions, will be used: GPS III SV03 in June 2020, Starlink-12 in September 2020, Starlink-15 in October 2020, Turksat 5A in January 2021, Starlink-18 in February 2021, Starlink-23 in March 2021 and Starlink-25 in April 2021. After the separation of the second stage, it is planned to land on the Landing Zone 1 platform on Cape Canaveral.
The cargo covers that will take part in this flight were also used in previous missions – one of them during the Transporter-1 mission and one of the Starlink missions, the other during the SAOCOM 1B mission and also one Starlink mission. It is planned to recover them once again with the help of a ship HOS Briarwood.
The weather forecast now gives a 70% chance of favorable conditions in the designated start window. The main obstacles can be cumulus clouds and storm-related cloud anvils.
Sources:
ElonX.net
,
Spaceflight (1)
,
(2)
,
(3)
,
(4)
,
Exolaunch
,
D-Orbit
,
SpaceNews.com
,
Gunter's Space Page (1)
,
(2)
,
(3)
,
(4)
,
(5)
,
(6)
,
(7)
,
SpaceXFleet.com
We would love to say thanks to the writer of this write-up for this amazing material

Falcon 9 rocket launch with Transporter-2 mission – June 30, 2021